Phoenix Theater Seating
Hover over each image to enlarge
Back Styles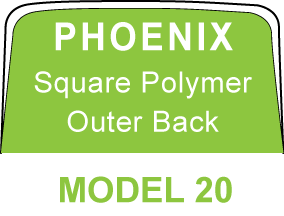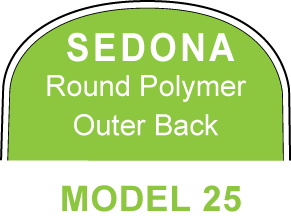 Stylish & Comfortable — Great Value & Long Life — Customizable
Safety & Comfort:
Serpentine spring or renewable plywood inner comfort support system - field reconfigurable
Ductile iron hinges with extended length 1/8" (3mm) U-Channel hinge supports
Quad-Bearing permanently lubricated hinge alignment systems with dual lift springs
Seat Lift System: 3/4-Fold "Space Saver" or 5/8-Fold "Easy Sit" Systems with Push to Full Fold for easy row passage - field reconfigurable.
Support Systems:
Welded Steel & Ductile Iron Standards
Floor Mount & Riser Mount Standards
Beam Mount Systems
Fold Forward Telescopic Seating
Nose Mount Telescopic Seating
Style & Continuity in your Venue:
Low & High Back Chairs - Styling Continuity
Plush & Value-Minded Club and Suite Seating Solutions
Durable & Comfortable General Seating
Fixed and Telescopic Seating Solutions
Comfort & Upholstery Solutions:
2" & 3" back foam solutions
Dual-Density & Lumbar foam solutions
33", 35" and 37" back height solutions
Back upholstery styling solutions include fabric tucks & pleats, embroidered logos, etc.
Wood veneer outer back solutions available in Phoenix Elite and Sedona Elite chairs
We welcome your interest in the complete commercial seating services offered by Preferred Seating. Look to us for the design, layout, and installation of everything from theatre chairs to arena seats. We offer both new and used options.
Read More...
Read Less...